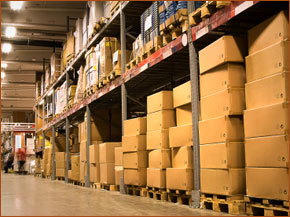 Cross Docking: Need to rearrange a load? Need to drop a partial and come back later to pick up? We can make that delivery for you so you can grab that hot load out of Florida. We can arrange middle of the night services also. Ultra Fast turn around. Make an appointment and we can get you uloaded or rearranged in minutes.
Tampa Delivery Service's warehouse is conveniently located near Tampa Airport (TPA) with distribution available throughout Florida.
Contact our experienced warehousing staff to customize a logistics solution that meets your specific requirements.