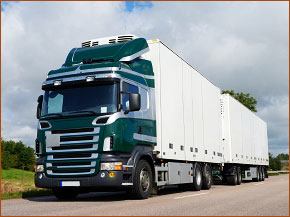 Don't let our name Tampa Delivery Courier limit your idea of our capabilities. When we say any size, any weight – we mean it.  Local deliveries of your freight or cargo can be delivered in time frames that will amaze you. We routinely pick up and deliver within one hour. We provide the truck size and equipment (air ride, lift gates, pallet jacks, hand trucks, shrink wrap and pallets) that best fits your freight and cargo.
When your shipping needs extend beyond the Tampa area, our trucks can make dedicated, emergency-expedited deliveries where our truck becomes your truck. Your cargo freight shipment is the only one on our truck and is delivered directly.
We also provide an economical LTL service. LTL (Less Than Truck Load) service is used for single or multiple pallets or crates. The weight of this type of shipment varies from 100-10,000 lbs. We provide this service with LTL carriers or trucking companies like SAIA, Yellow Freight, Fed Ex Freight, UPS Freight, and Conway.
The transit times vary among these carriers and you can save time and money by allowing us to pick the carrier that provides the best service and best rates. We can even prepare your Bill of Lading for you.
FTL (Full Truck Load) service.  Need a 53 ft. tractor trailer for 60,000 lbs. going to Alaska? We can do it!   Flat beds, refrigerated, low boys or just a power unit to pull your trailer can be at your loading dock at the time you need it.
Need labor help to load your cargo on the truck or crate and package your freight? A phone call to our Call Center 24 hours a day 352 days a year can help solve your shipping needs.